Oil Change Services at Germain Mazda of Columbus
Your Mazda requires high-quality engine oil to keep its engine parts lubricated and functioning properly. Neglecting your engine oil and its maintenance can lead to decreased vehicle performance or even catastrophic engine damage. Engine oil comes in three main formats: synthetic, semi-synthetic, and conventional. Learn about the risk of a higher mileage oil change. One common question we get from our customers at Germain Mazda of Columbus is 'what's the difference between the different types of oil changes?' While they all serve the same primary purpose of lubricating your engine, there are various details about the three different oil types that are important to know.
Oil Changes Services
Full Synthetic - A full-synthetic oil change service consists of 100% synthetic oil. This type of oil change is recommended for high-performance vehicles and is required in many newer engines. Drivers who use full synthetic oil enjoy the benefits of added cleaning agents and better performance in extreme temperatures. Full-synthetic oil should be changed every 7,000 miles or seven months.
Learn More
Conventional - A conventional oil change is an oil replacement service where conventional petroleum-based motor oil is used. Conventional oil provides basic lubrication ability without any of the extra features found in higher grade oils, such as semi-synthetic or full-synthetic. Generally speaking, conventional oil is found at the lowest price point among the three oil types. We recommend changing conventional oil every 3,000 miles or three months.

Semi-Synthetic - With a semi-synthetic oil change, the oil used is approximately 50% petroleum-based and 50% synthetic compounds. Vehicles that take a semi-synthetic oil change can go a bit longer because synthetic oils last longer before breaking down. Semi-synthetic vehicles should have their oil changed every 5,000 miles or five months.
Learn More
Diesel - If your vehicle has a diesel engine, it will require a special oil that has a different viscosity than oil meant for gas engines, as well as additional anti-wear additives.

Certified Oil Change Services at Germain Mazda of Columbus Near New Albany, OH
Your Mazda's performance and reliability is a direct reflection of the maintenance that it receives. We pride ourselves on delivering world-class vehicle services to Mazda owners throughout the Columbus, OH area. This starts by employing a team of highly-skilled and Maza-trained technicians. Our technicians use genuine OEM parts and fluids for service, including the engine oil we use for oil change services. By providing your Mazda with expert-level care and OEM parts and fluids, you can rest assured that your vehicle is ready for many more miles to come.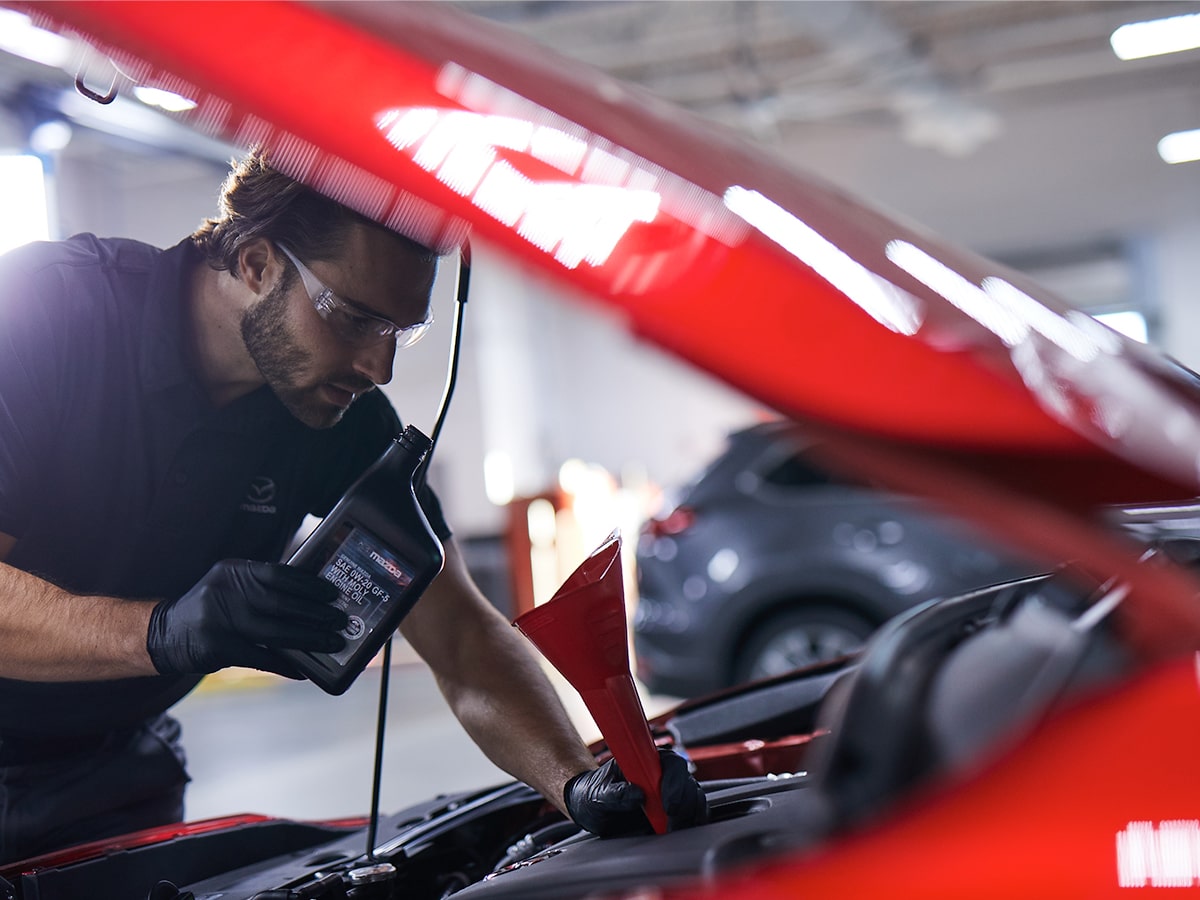 Germain Mazda of Columbus Service Specials
Get the most out of your maintenance budget with service specials from Germain Mazda of Columbus. Each month, we post new specials to offer Mazda drivers the opportunity to save on routine services such as oil changes. Simply save these specials to your smartphone or tablet and present them to one of our service advisors at the time of service in order to take advantage. Be sure to check back often for the most savings!
Schedule Service
Schedule Your Next Oil Change at Germain Mazda of Columbus
No matter what kind of oil you need, you can find certified services at Germain Mazda of Columbus. Conventional oil for your CX-30, semi-synthetic oil for your Mazda 6, full-synthetic oil for MX-5 Miata, we do it all. Our service center is located near Westerville and New Albany, OH, and is open Monday through Saturday. Find a time to visit us for your next oil change and allow our experts to keep your Mazda running at its peak performance!
Complimentary Amenities
Local Mazda owners choose us for all-inclusive vehicle service completed according to certified quality. We employ certified technicians who became Mazda service experts through extensive experience performing routine maintenance and repairs in a state-of-the-art facility with genuine OEM parts. Many customers prefer scheduling appointments at the online service scheduler because it's always available with speedy pertinent detail submission.
Family Owned & Operated
Trained Mazda Technicians
Mazda Free for 3 Maintenance Program
Heavily involved in Community Outreach Programs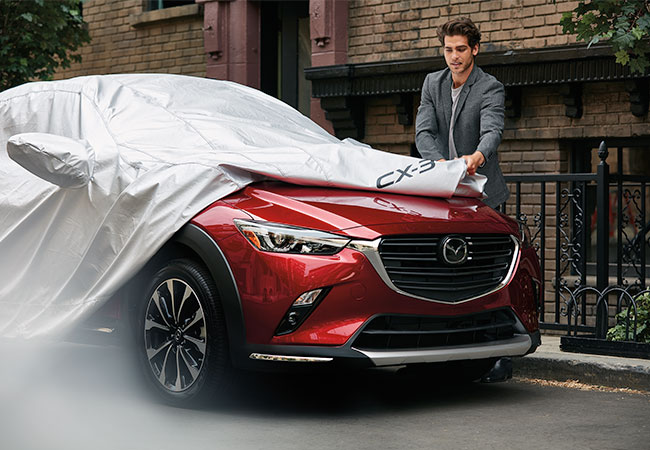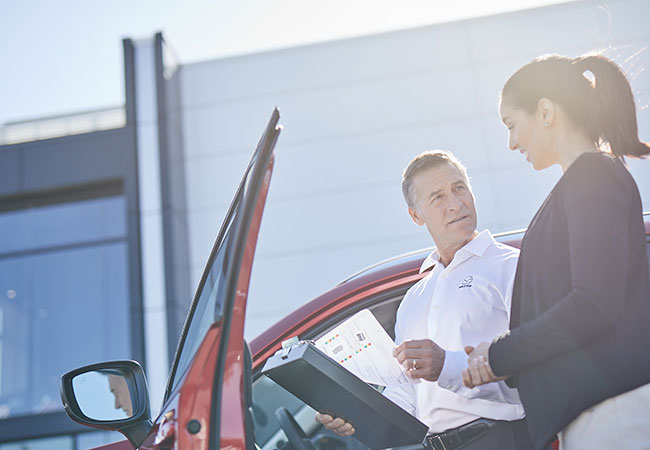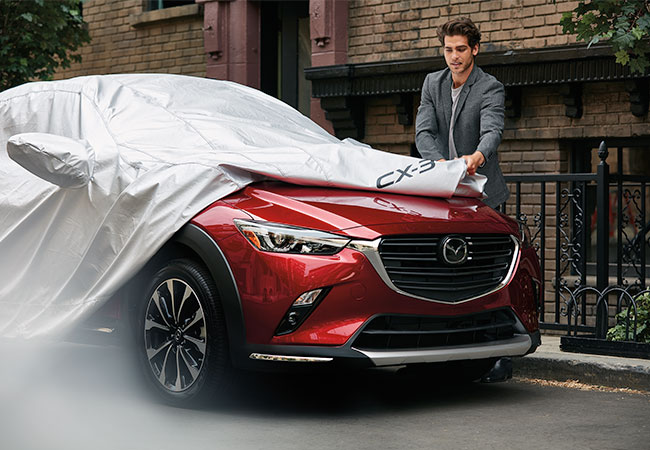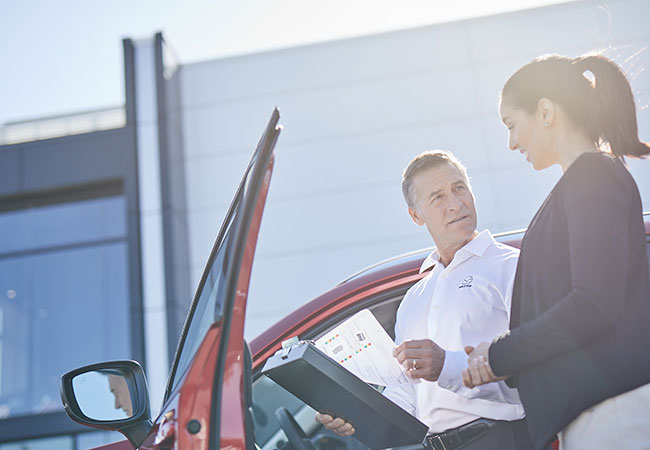 Germain Mazda of Columbus

4330 Morse Rd
Columbus, OH 43230